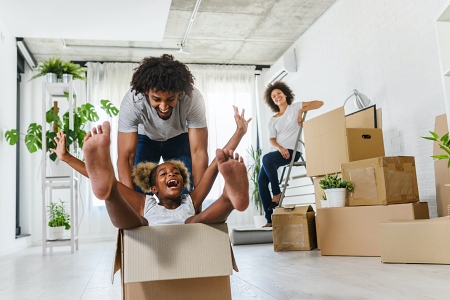 Are you bored of the way your home looks during quarantine? Interior design seems like a project that requires a bit of money. These tips, however, prove that that's not the case!
Read on for a list of ways to refresh your home's look for free.
'Shop' for items you already own
"Shopping" usually conjures images of going to the store and spending, but what if you could shop for free, using your own home as the store? It might sound silly, but it's a thought that goes a long way in helping you saving money.
Just because you want to change the look of your room doesn't mean you have to splurge on new furniture. Search around your home, swap out different items for different rooms, and adjust the placement of those items until you've found something you like. Maybe that easy chair looks better against a blue wall in a different part of your home, or that sofa needs to be moved into a different corner.
Make a nice outdoor area
Whether it's in your backyard, front yard, or back stoop, a dedicated outdoor area with potted plants and simple furniture items can really spruce up your home.
Hang artwork/prints in different places
If you have some artworks or prints at home, play around with the placement and observe what looks best where. Maybe the lighting in one area makes a print look better than in another area of your home.
Cover a chair
If you have a staple gun and some spare fabric – or even a shower curtain – you can make a nice new cover for an old chair.
Clean your lampshades
Carefully remove dust from the inside and outside of the lamp shades in order to improve the quality of light emanating from the lamp.
Redesign your bookshelves
You could arrange books by color or size, place some of them horizontally instead of vertically, take jackets off your hardcovers, or even use a quart of paint to paint the back of the shelves. When you're done with the grunt work, decorate with photo albums, mugs, and even stuffed animals if you'd like.
Try some window treatments
Washing, drying, and ironing your curtains can make them look as good as new – and your home better as a result.
Paint!
Tired of the look of your furniture? You can take out a can and start painting it – two coats on furniture generally looks better. Afterward, you can sand it if it's too glossy.
Make your bed differently
Fold the bedspread down to the bottom third of the bed, then place a blanket on top of the top part of the bed. Instead of placing pillows against the headboard, try stacking them vertically on the bed itself.
Collage
Place magazine clippings on top of a vanity table and put some glass on top of them. You could also try tearing out pages from old books and turning them into wallpaper.
DIY decorative containers
Try placing leaves, sticks, and flowers from outdoors in a vase, or cotton balls in old mason jars.