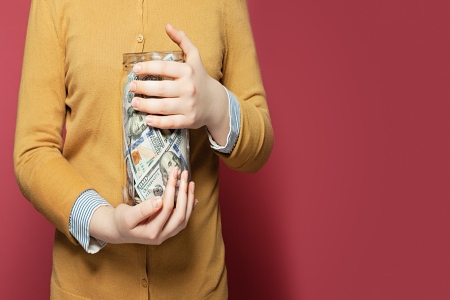 There are hundreds of things to consider when trying to get out of debt and into financial security. It's often hard to know where to start, and what courses of action will create the biggest impacts. Check-out the five-plus personal finance hacks explained below.
Wholesale/Closeout/Discount Stores
Shopping at discount stores is one of the best finance hacks. If you don't know the wholesale, closeout, and discount stores in your area, it's time to do some Google-searching and find-out. From food and clothing to cleaning and household products, wholesale stores sell a variety of items that can significantly reduce your weekly, monthly, and yearly costs for consumer goods.
The items in discount stores may be shelf-pulls, returned items, items with imperfect packaging, items that are nearing their best-by date, items that are no longer being manufactured and sold in retail stores, and so forth. While it's important to ensure the quality and/or freshness for all wholesale items prior to purchase, you can regularly find amazing deals that will reduce your outgoing funds.
Online Comparison Shopping
Online shopping continues to soar in popularity due to COVID-19, as well as bargain-hunters looking for the best deal. When considering a purchase, especially purchases over $20, a little online comparison shopping among three of the biggest online retailers can save you money.
Wal-Mart, Amazon, and eBay are excellent online sources to compare thousands of products. It could be that the same office chair you found at Wal-Mart is half the price on Amazon, or the herbal supplement you found on Amazon is much cheaper from an eBay seller. Depending on the product, it may be a great idea to comparison shop on Best Buy, Wayfair, Target, and/or Overstock. Consulting Google shopping can also lead to bargain finds.
While online comparison shopping may sound time-consuming, the amount you can save is well worth it.
The Bigger & Off-Brand Myth
You may have heard that if you buy more product or buy the off-brand product, you'll always save money. While this theory holds sometimes, it's a myth that it's always true. There are several things you can do to keep from getting duped by this myth!
Always check the price per ounce, pound, or count to find out what product is actually the most cost-efficient. Oftentimes products that come in larger quantities are the same price as their smaller counterparts, or cheaper. It could be that the cost for the larger container or the packaging for it doesn't lend itself to a lower price.
Checking the price per ounce, pound, or count is also relevant among different brands. For example, while Tide Detergent may almost always be more expensive than Great Value Detergent, Gain Detergent may just beat them both!
DIY: When It's Cost Efficient
Want to know how to make finance hacks exciting and creative? Try DIY projects. DIY, or doing/making it yourself, is a great personal finance hack. DIY, however, is not always the cheapest way to go. Sometimes the cost for materials outweighs the cost of a new product. Other times, the materials take a long time to find, or you need to buy extra tools to create the product that you won't need in the future for anything else.
It's important to consider everything that goes into a DIY project before making a decision. Also, consider alternatives to the product. It might be that your local Dollar Tree offers a product that will meet your needs, with minimal DIY-tweaking.
Round-Up, Plan Ahead & Curb Impulse Buys
When you pay the minimum amount on a bill, round-up to the nearest five, ten, twenty, or more dollars, and you'll get it paid-off much faster, without having to save for a lump sum.
When you suspect you may be in need of a new product that is relatively pricey, start your comparison shopping research early and plan ahead. Consider when making the purchase will cause the least impact on your monthly budget.
From overpriced fast-food and convenient store purchases to non-essential buys at large chain stores, impulse buys add-up and contribute to the debt over time. Consider packing your lunch and keeping snacks in your car in case hunger strikes. Also, consider waiting at least one week if you think you want to buy something. It's quite likely that you'll decide to pass on the purchase.